Discover Your Sales Potential | Make Informed Business Decisions
There is nothing worse in business than continuously being forced look at sales results that don't match your needs, expectations or ambitions.
Even worse is the uncertainty of knowing specifically what to do improve them without running the risk of having those sales numbers really fall off a cliff.
That's it's own special kind of hell, and one you won't want to deal with for long.
That's why I designed the Morton Kyle Sales Insights Audit | Sales Improvement
I designed this sales audit so you get the meaningful answers you want to critical sales challenges. And, you get those answers when you want them.
No fluff. No complications.
Just facts!
Direct feedback
And solutions.
All typically delivered in less than 14 days.
So you get all the data, information, knowledge to give you the confidence you need to make positive and profitable changes that improve sales.
You will move away from 'hope' as a strategy, with the chance to progress towards predictable, stable and positive growth….
The Sales Insight Audit means you can:
Develop the awareness and confidence to STOP just getting by every month
STOP Holding on….hoping for better results this month.
Take positive action… STOP thinking you'll trade through whatever it is that's happening at the moment
You can STOP… having your lunch money stolen by lesser competitors who will buy business just to cover costs.
START enjoying leading a sales function again
START to take control.
Discover how now – contact me now for a no-obligation chat, or read on for a few more details
Improving Sales Performance…what is a Sales Audit ?
And that's not all.
The real value of the sales audit is that it provides absolute clarity on over 35 key sales metrics…
With this amount of analysis around the sales function, there is no place to hide.
Transparency is key.
A Sales Audit is the fastest way to establish a firm foundation to improve your sales results and start your journey towards building the sales and business development function you really want.
Plus, it is the simplest and easiest way to build a sales improvement plan that will engage the whole sales function (and maybe marketing! too) and you can assign accountabilities with clarity.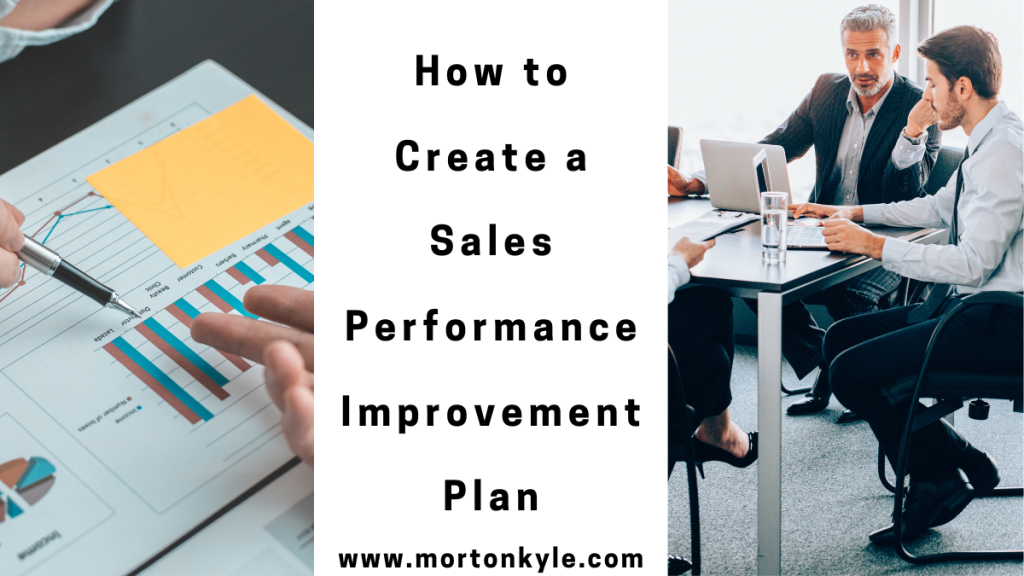 Sales Audit – Meaningful data is the key to sales improvement
Many organisations struggle to get meaningful information out of their sales function.
If that's you, if probably means you don't know where to start your sales improvement journey. And that's normal. No-ne wants to talk a tight-rope blindfolded!
Planning for growth seems a huge task…in the dark!
But not anymore. You'll get access to an easy to ready, tailored sales dashboard designed just for your organisation.
You'll use this use to navigate moving forward.
You really will be in control of your own sales improvement (although support is also available if you need it)
So, whether your pushing through a sales plateau, gearing up for a new quarter, wanting to refocus the sales function or simply curious to see if you're running the most effective and efficient sales operation, then a sales audit process should be your first step.
So, still wondering if a Sales Audit is for you? Then answer this
How would your day-to day business decision making change if you had in depth insight into your sales function, insight to such a degree that you could make informed business decisions on:
How to increase sales performance within your business today
Your sales function competency in terms of people, skills, process, practices and potential
The real activity levels (versus current) required to hit and exceed targets
The relationship between activities, value added activities and profit generating activities
Profitable sectors, targets and propositions versus unprofitable sectors, targets and propositions
Eliminating fluctuating, inconsistent or erratic sales forecasts by bringing 100% clarity to the pipeline management
Improving sales profitability, average order value, spend per client and turnover
Why you are losing business…and what you can do about it
How to increase prices, why you should and how to sell it in!
How your customer and prospect interface with your business
Maximising up selling, cross selling, retention and win back
Your CRM use (and abuse)
And also…
Lead conversion across various criteria including lead source, decision maker type, sector, sales person, region
Who in your sales team has the greatest potential to increase sales performance, versus those who should be performance managed
Lead creation in terms of how you should be filling the sales funnel and with what quality opportunities in order to get the sales results you want, on a consistent basis
Why you are dropping sales, why your competitors are winning business that belongs to you and what you could do about it
Pricing dynamics in line with your value proposition
Discounting – how prevalent is it, how to get rid of it and how to increase your prices and still win business
Value creation, how robust is your ROI demonstration
Sales Potential – what are your sales team sitting on that's stopping your business growth and suppressing profits
And what's your not knowing all of this actually costing your business today?
Interested in boosting the performance of your sales function? Start with a sales audit. It's the easiest way to get control and clarity. To discuss how a sales audit can work for your business…
Let's Chat
It's a sales health check, a tool to refocus accountabilities, to burst through a sales plateau and levl up to your sales potential….
Over the years my clients have consistently told me that they valued the sales audit because it delivered key insights to help them to identify where they could do better , showed them how to consistently increase sales results, and build some resilience into the function so they could confidently invest and try new things, all of which has ultimately helped them to build a scale-able sales function.
Sales results invariably spike once the business focuses on key revenue generating activities consistently. They can spike even higher once everyone is on the same page and pulling in the same direction. And with the right management information, this becomes very possible…
So if you've got friction between sales and marketing, if your marketing budget is off the rails, or you've got sales prima-donna's trying to rule the roust, then with the right management information, the drama drops away!
A sales audit has helped past clients get firm wide attention on making the sales process and sales function as efficient and as effective as possible. It realigns sales activities with the business strategy, and results with ambitions!
My clients also tell me that the Sales Audit:
Put them back in control of their sales function.

Clarified their understanding around key sales issues and sales results.
Helped them make better decisions within their sales strategy.
Gave them a greater insight into the functionality and operational efficiency of their sales function.
Showed them where the key issues were that were negatively impacting business performance.
Gave them clear guidance on what to change and what they can leave well alone.
Took the risk out of making changes in the sales function and the business.
These are all key to any business change program especially when you consider the cost of getting it wrong, like…
Meddling with parts of the sales processes that are working well
Missing out on revenue that could be yours if only you could build more value
Putting sales staff under unnecessary stress to adopt new ways of working only to find out that wasn't the problem after all
Sending sales performance into a nose dive and losing clients as a result
Wasting time and money on outputs that were already optimised
Recruiting more bodies on to the sales team to compensate for current under-performance (tip – this never works)
Causing good / high performing sales staff to leave
Wasting good quality sales opportunities because they're not being handled expertly or commercially
Building incentive and reward mechanisms that have zero chance of success
Still think you'd like to carry on doing what you're doing, getting the results your getting?
Your Sales Audit | Improving Sales Performance | You can get started today!
So, your sales audit is the first step on the journey to making both your sales function and your business work better.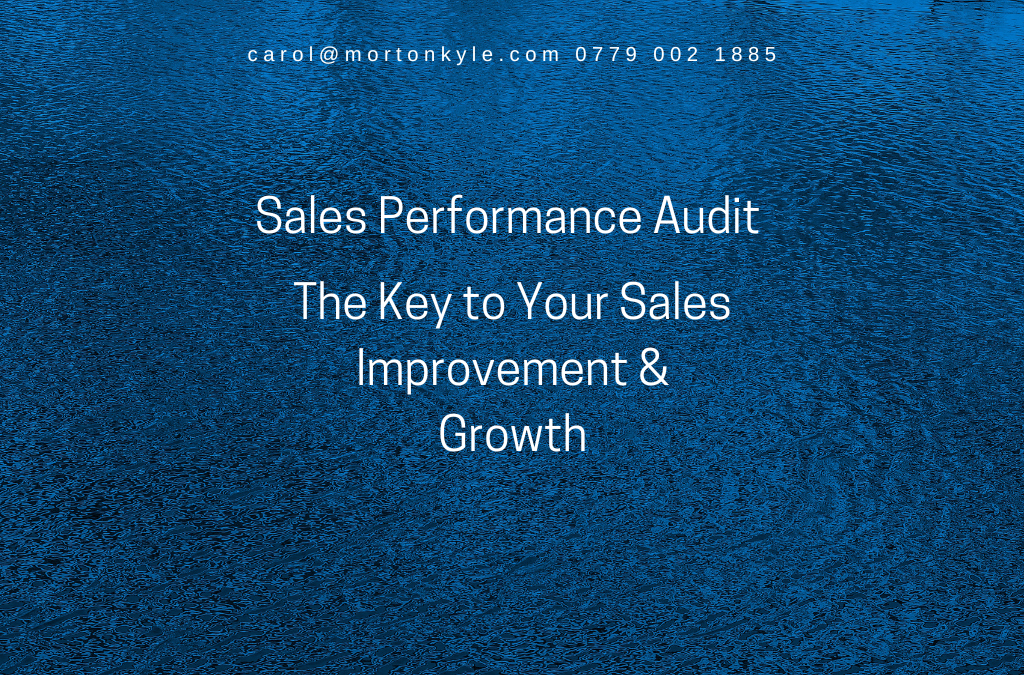 That means, you get a insights in to developing better quality business, higher profits, greater turnover, more sales, bigger market share and a position of elevation in the competitive pool of suppliers all chasing after your customers and prospects.
You also start the journey towards improving your levels of business certainty, predictability, stability and security.
Those are important elements in today's fast pace world where competitors can be across the world, government legislation can change at the stroke of a pen, or simply your key sales person could leaves…change is all around but it doesn't need to cause chaos.
And, after all, your business deserves to be in the very best position possible.
You deserve that.
So…

What is included in YOUR Sales Audit?
Whatever you want it to be!
It's your sales function, your quest to improve, in many ways, the scale and scope of your tailored sales audit depends on the problem identified, the manifestation of those problems and the impact of those problems.
A Sales Audit will strip and analyse the sales function's performance – results, profitability, activity, pricing, conversions, lost sales analysis are just the starting points.
It will include interviews with the sales team, sales leaders, sales management and any associated revenue generating/customer interfacing staff.
The Sales Audit will also include a root and branch analysis on the sales funnel, sales pipeline and sales forecasting.
Work will be undertaken to explore the revenue generating business activity focusing on the:
Target sectors
Markets
Decision makers
Sales proposition
Value proposition
Pricing/discounting
Sales process
Competitor positioning
Sales skills
Key sales metrics
Sales management and motivation
Reward and recognition
Cross sell/ up sell frameworks
Sales leakage points
Lead generation
Sales leadership
Performance mnagement
Reporting
As well as any specific areas of sales and business development concern because after all, every business and business challenge is unique.
Improving Sales Performance | What's the output from a Sales Audit?
Post Sales Audit you receive the following:
A Fast Action Pack containing:
Full report on the findings
In depth Sales Leakage Report – invaluable for Continuous Sales Improvement
A detailed list of Problems, Consequences and Solutions
A 30 day action plan addressing the key problems (key problems are those typically identified as being able to be resolved quickly, and where there will be the biggest positive impact on the sales results)
A half day boardroom style Q and A session with key managers and directors from your business to discuss findings and how these fill drive an increase in sales performance, sales results, margin and revenues
What Else?
A Sales Audit is not just about understanding what's happened in the past.
A Sales Audit is a Gateway Event.
It's vital in planning for the future….if you want a few examples of past clients who have used Sales Audits to avoid costly sales improvement programs that wouldn't have delivered then check out the link – Sales Audit Case Studies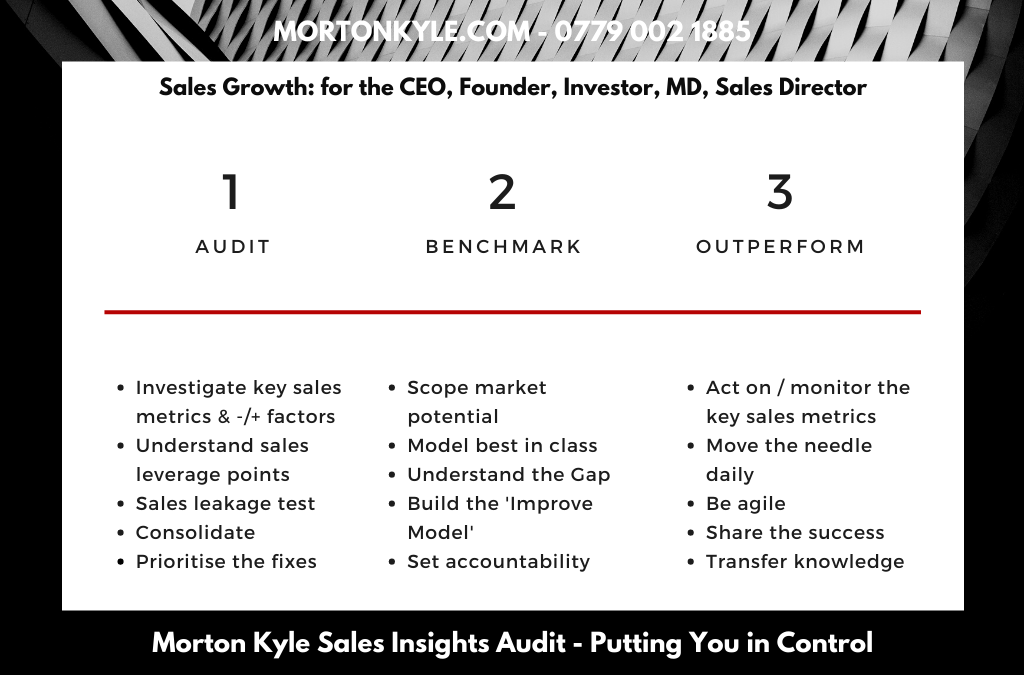 Improving Sales Performance Today and Future-Proofing Your Sales Results using a Sales Insight Audit
Your tailored Sales Audit is a chance for you to start asking some interested future based sales questions – questions like:
What potential does your business have for accelerated sales growth?
How many of your competitors should you be beating every single time you compete?
How is your service/product meeting the changing needs of your customer bases?
What are the easy win lead generation sources you're missing out on?
What cross sales/ up sell opportunities are you missing?
Where are you leaking sales in your sales process?
Why are you losing business you should be winning?
How are you making your business stand out from a sea of 'me-too' competitors?
How effective is your lead generation and lead qualification process?
Is your sales funnel working or is it just a parking ground for business of questionable value?
Are your sales team creating opportunities or simply waiting for opportunities to come in via email/telephone?
What's your referral process?
What's your current average order value and what should it be?
What clients/business should you ditch today and why?
Is this really as good as your sales /business development function gets?
What metrics are you using to measure sales effectiveness and are they the right metrics?
You Get Control!
See, a Sales Audit will give you as much detail as you need to sign post your growth, your value proposition, your pricing and your sales channels.
You might also want to incorporate a slightly broader scope sales audit to build in your own internal audit checklist for sales and marketing, bridging both critical areas. After all, how much do you actually know about your marketing spend in terms of it's ROI and value for money? Auditing cost of sales will open a whole new field of discussions!
And, finally, you also get full knowledge transfer.
I'll show you how to audit sales for yourself….you can be your own sales trouble shooter, fully embracing a continuous sales improvement culture
What Now?
No sales audit takes place in isolation from the rest of the business therefore the first step to considering if a Sales Audit is appropriate for your business is to sit down and have a chat about the sales results you're not getting because knowing what you don't want is critical to any future success.
To book your no obligation meeting to discuss the sales results you'd like to see in your business, just complete your details here and I'll call you back
Or, call 0779 002 1885 and book your initial confidential consultation to explore how your business would increase sales performance and benefit from an in depth sales audit.
Latest posts by Carol Griffiths
(see all)