Building Sales Improvement Solutions to Deliver Higher Revenue & Margin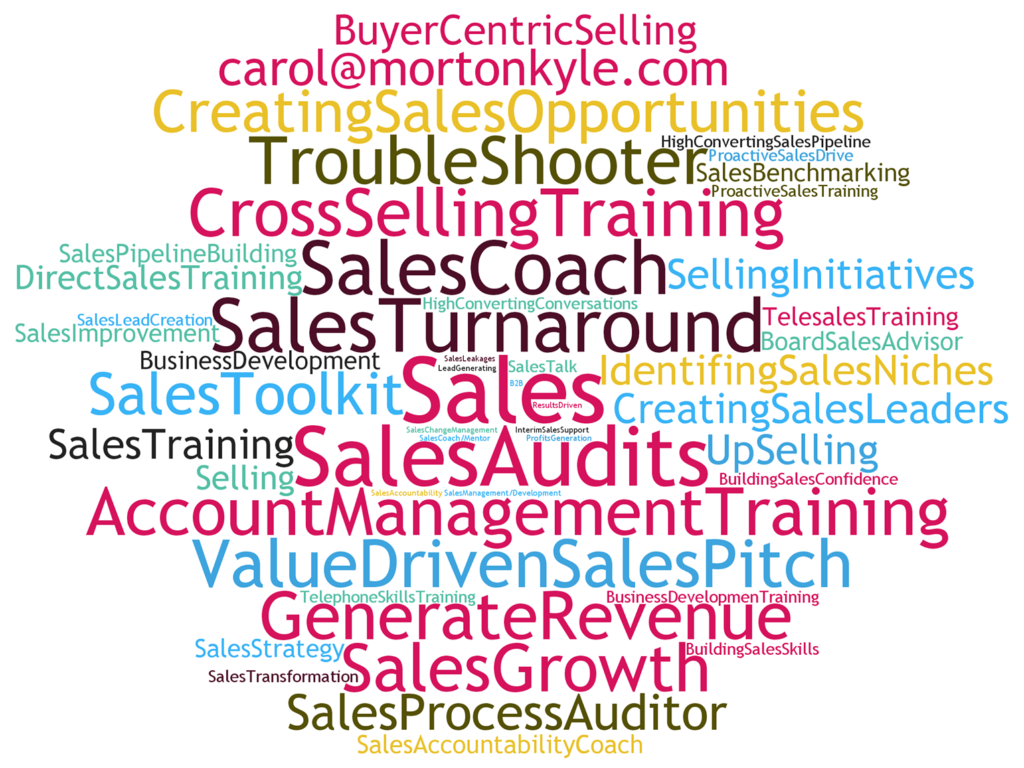 Sales teams underperform because they:
Treat all sales leads as if they're equally valuable
Lack a method to systematically close deals
Haven't mastered time management
Don't understand clear market differentiation and positioning
Discount to win business when they should be increasing value (and price!)
Find it tough to discuss price, value and risk
Fail to qualify hard or frequently
Have poor sales and marketing management information, meaning poor decision making
Fear the competition
You can stop this now! No sales team can sustain missed targets and still feel motivated to try and push through….it's diminishing returns. Take control and put the sales function back in a winning position.
Discover how you can drive B2B Sales & Marketing Improvement at a pace that works for you – flexible support solutions available to suit your budget and appetite for change. Practical, solution focused support to help your organisation maximise revenue, margin, conversion rates and ROI