When there are free sales leads available every single day in every single sales function, then why is sales lead generation still such a challenge for so many organisations?
It shouldn't be but one of the most common complaints I hear is about the lack of sales leads, and the lack of warm sales leads.
Every single sales guy in the world today wants the hot leads, the warm data…yet few of them realise that they are sitting on the hottest leads around.
If you work in a sales environment where you are selling more than one product then what sales leads are you staring at and ignoring every single day?
And what's that costing you?
Free Sales Lead Generation | How to Generate B2B Sales Leads
Lead Generation that's Fast, High Impact, Easy AND Generates High Quality, Profitable Sales Opportunities at Zero Cost.
Suitable for: Professional Services, Law Firms, Accountants, Insurance Firms, High Volume Sales Call Centres, Resellers, Software Houses, Business Service Providers, Brokers, Multi Channel Sales Teams, any business with more than 3 products or services to sell.
Why?
If you're dealing with customers and prospects on a daily basis then I GUARANTEE, you're in charge a zero cost source of high quality leads.
You have access to a sales lead generation machine!
The truth is, you're sitting on a HUGE asset.
Yet, so few businesses make the most of that asset to help then dramatically improve their sales lead generation.
Very few businesses turn that very valuable asset in to cash, profit, market share, competitive advantage, stable growth and sales certainty, because they just don't know it exists!
Don't be one of those businesses, because you don't need to be hunting for business in the dark anymore.
Are you guilty of having a huge lead generation asset but ignoring it?
Don't Make the Same Mistake.
Create high quality fee leads while competitors go chasing questionable business.
Don't be the business that:
Ignores free, high quality leads, because you don't know any better
Refuses to accept high quality, well qualified leads into the sales pipeline, because you'd rather chase cold deals
Leaves their customer base open to competitor attack, because you don't know how to be a wrap around provider
Struggles to fill the sales funnel every day, because you're ignoring business leads that are straight in front of you
Sees precious selling opportunities go to their competitors, because you leave the sales door open for them
Falls foul of running half empty sales diaries, because you don't realise that your most valuable asset could give you more
Struggles to get meetings with great prospects, because you're missing a few simple techniques
Leaves pure profit on the table…ready for someone else to pick up, because you fail to do one simple thing
Spends endless time and marketing budget on chasing new business, because you think that's the only way to grow
Accepts that 'the leaky bucket' is just part and parcel of being in business, because that's what everyone else does
Struggles with customer retention and costly account management, because you make it easy for businesses to move from you
Can you even begin to imagine hope much all of the above costs? I can't, but I know it's a lot of money and even more opportunity going to waste…right under your nose.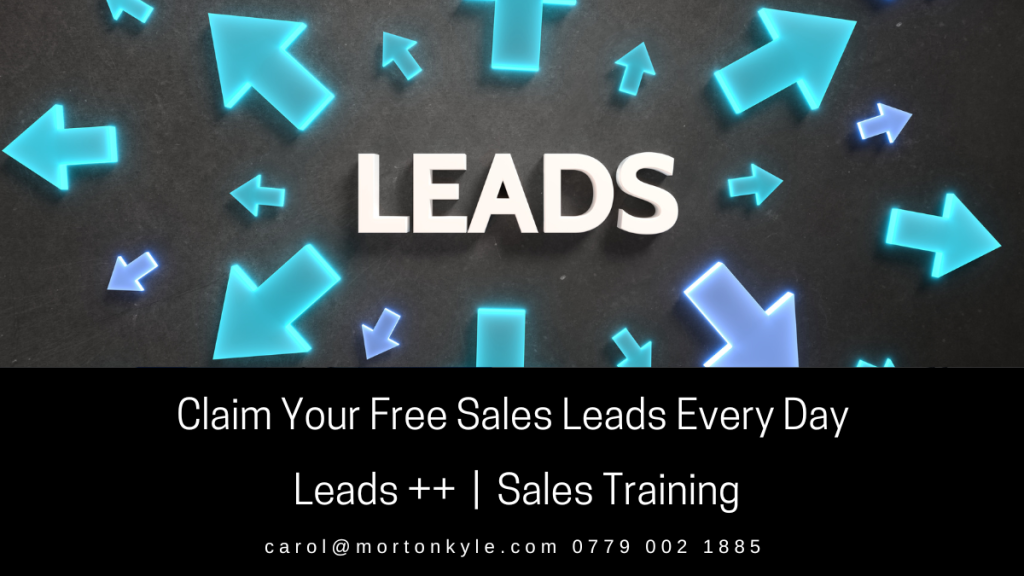 Serious Lead Generation Action?
Yes Please!!!
Of course, sales lead generation is the life blood of every business.
Now you can cross sell, up sell, and generate leads in every single sales call, visit, customer service call, complaint call…in fact at every interaction with the customer or prospect, you can generate well qualified leads…
As many as you want…
Whenever you want…
In fact, with Leads ++ Sales Training you'll be able to sell and generate leads without selling!
You'll see how easy it is to generate leads confidently, professionally and successfully on every single call.
Yes – every single sales, customer service or customer interaction.
Serious – Free Lead Generation with Leads ++ Sales Training
It's the fastest way to fill your sales funnel with leads, so you can get qualified sales leads into your sales pipeline whenever you want.
And the extra good news:
As if you need any more reasons BUT, this is all at zero cost.
Zero Cost Lead Generation!
This is the easiest way to:
Increase the quantity of sales leads in the sales funnel, therefore increasing the chances of smashing sales targets
Reduce sales lead acquisition costs, hence making more margin
Improve the quality of sales leads going into the sales funnel, which means that you'll likely close faster
Save time, money and resources, which means you get extra days per month
Gain a steady flow of continuous sales leads for the sales funnel, so you don't have to go chasing cold leads
All at zero cost.
That's right – Zero Cost Lead Generation
Find out more here – just fill in the enquiry form below and I'll send you everything you need to know about creating an infinite source of leads and sales for your business
Or you could just continue struggling…
If you've any questions or queries – Call Carol on 0779 002 1885
Want further insights into how you can build your sales revenues, margins, sales conversions as well as being your own sales improvement trouble shooter?? 
Then check out The Sales Improvement Workshop – designed to kill your competitors sales pitch on contact!!! Learn how to wow your prospects and be on target with all your sales activities…too much to outline here – check out the link and get signed up today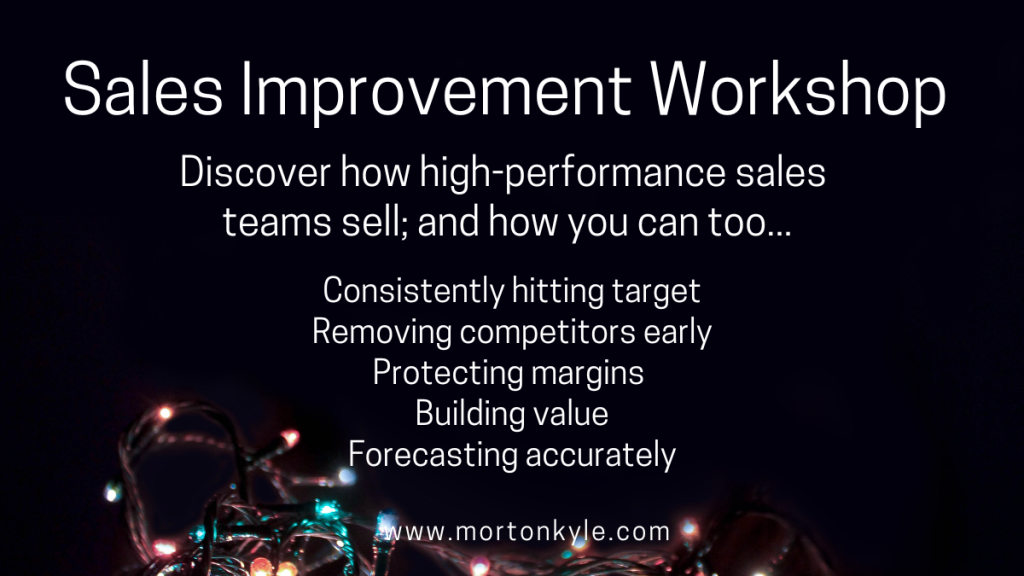 Latest posts by Carol Griffiths
(see all)